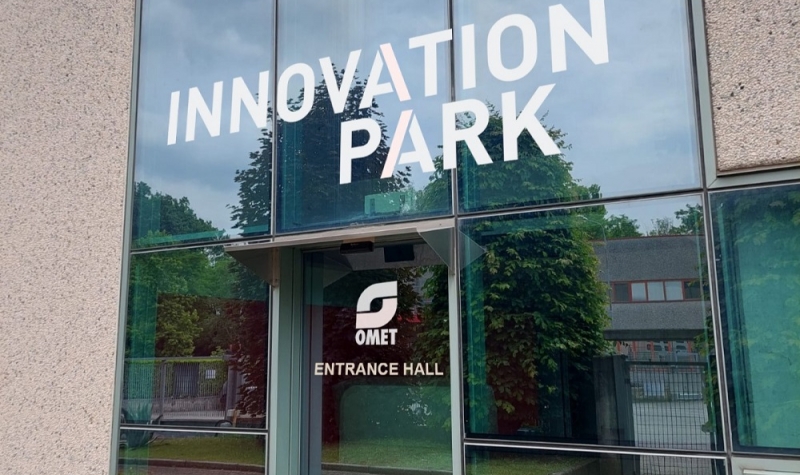 OMET inaugurates its new Innovation Park on June 24th
Technology & Innovation
Tuesday May 31st, 2022
On June 24, OMET will inaugurate its new demo center, a permanent 1,500-square-meter showroom created for printing demonstrations and in-depth technical discussions with customers and partners. The Innovation Park will also host a wide range of machines whose high level of quality can be tested.
For leading companies like OMET, today it is essential to establish an increasingly strong and direct contact with suppliers, partners and, above all, customers. This is why we had the idea to create a place to make machines not only protagonists, but also a relational bridge between different market players.
The Innovation Park will be a space where customers, suppliers and technicians can meet and discuss while witnessing printing demonstrations, testing or trying out new materials on OMET machines. The aim is improving not only the purchasing process, but above all the production process, by building and strengthening the relationship of trust between sellers and buyers.
The new demo center is just a few steps away from the new OMET Headquarters located in Molteno (Lc), via Puccini. The new Headquarters, inaugurated in 2021 to allow further growth to the company's production, cover an area of more than 30.000 square metres, more than 20.000 of which are dedicated entirely to the production of label and flexible packaging printing machines. The Headquarters are the beginning of a path of change that aims to increase production capacity and make processes more efficient, indispensable factors for a change of pace in terms of growth and innovation, the pillars of OMET's excellence.
The inauguration of the Innovation Park will take place on Friday June, 24th when OMET's newborn machine for the printing world, the KFlex, will be unveiled: it's a flexo printing press that represents the new frontier in narrow-web label production. During the event, it will also be possible to visit the OMET Headquarters.