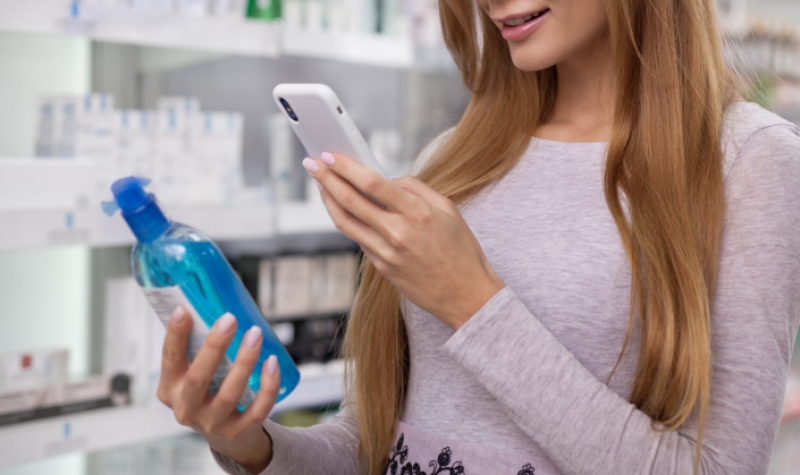 i-Label, the green label that speaks with the consumer
Technology & Innovation
Wednesday May 5th, 2021
The IoThings Week will dedicate an online event to digital packaging and the i-Label project next May 18 at 4.30 pm. I-Label is aimed at the creation of intelligent labels for smart and eco-sustainable packaging and OMET is among the promoters.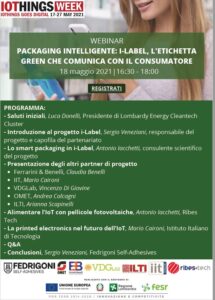 IoThings Week is a digital review aimed at promoting innovation and entrepreneurship in digital technologies such as IoT, AI, Edge, 5G, AR / VR. From 17th to 27th May, the review is organizing dozens of live streaming events with national and international speakers, for companies, startups and digital professionals.
The i-Label live streaming event is called "i-Label, the green label that speaks with the consumer" and will be introduced by Luca Donelli, President of the Lombardy Energy Cleantech Cluster. Experts and representatives of all the partners involved in the project will speak about smart packaging, photovoltaic labels for the food sector and printed electronics solutions.
At this link you can register and view the detailed program: https://www.iothingsweek.com/events/packaging-intelligente/
The i-Label project proposes a new way to significantly reduce the environmental impact of the consumer goods packaging, on the one hand by developing innovative printing, labeling and packaging processes and on the other by creating revolutionary smart labels able of adapting their message to the environment.
Powered by Fedrigoni Self-Adhesives, OMET, IIT – Istituto Italiano di Tecnologia, ILTI, Ferrarini & Benelli and VDGLab, i-Label is one of the winners of the of the tender "Hub Ricerca e Innovazione" (Research & Innovation Hub) sponsored by Regione Lombardia and is supported by the European Union, the Italian Government and Regione Lombardia.