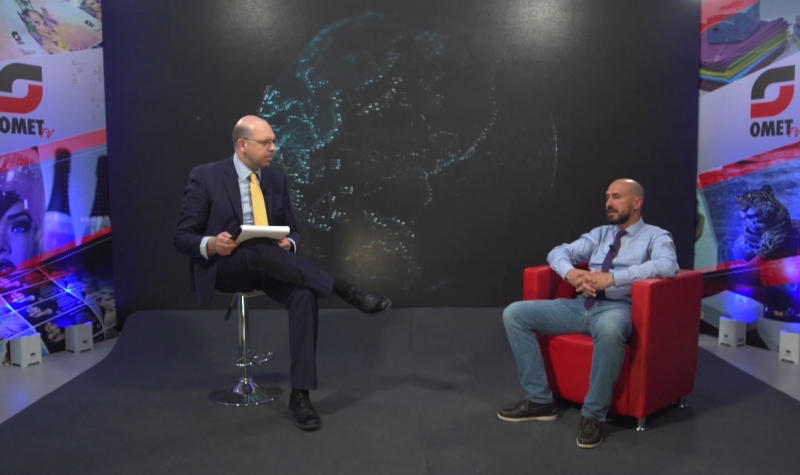 OMET TV and the keys to anticipate change
Technology & Innovation
Tuesday October 5th, 2021
"If you are leader in the flexo, rotogravure and converting machines production, as the entire Italian system is, you must be the first mover: the market behaves also following your ability to innovate" – explained Andrea Briganti, General Manager of Acimga, to OMET TV talking about sustainability as a key to anticipating change in B2B companies. Briganti is General Manager of Acimga, the association representing the manufacturers of printing and converting technologies.
"Sustainability consists of three pillars: environmental, social, and economic-financial sustainability. The latter bases on the economic balance. Environmental sustainability depends on a circular production able to make company's carbon footprint neutral or even virtuous. Social sustainability, on the other hand, concerns the corporate environment in terms of human resource management, and the social environment. If these three pillars are well preserved, sustainability becomes an enormous opportunity for communication, positioning, defining values for a brand, and make it easier to sell a product with high technological performance in the B2B sector, such as the one we are speaking".
Briganti also spoke about the current importance of service offered to customers. "Servitization means moving the offer from a technological asset to the related services, like consulting and after-sales – he explains in the interview -. This involves organizational dynamics that lead to a repositioning on the market and exploit the information produced thanks to digitization. We are moving towards a consultancy area, trying to improve the efficiency of our customers and their production process with impacts on environmental and social environment: this happens because in some way we are working on skills to improve production processes".
The concept of servitization arises from the need to add value to the basic offer, avoiding the commoditization of products where the competition is played only on price. Today the value of the product is the experience perceived by the customer, which results from the sum of all the services offered.
"Digitalization and servitization are two enabling factors of sustainability. Digitalization allows the synchronization of data, and speeds up service processing and production efficiency, impacting on the efficiency of the entire supply chain".
The ninth episode of the web series conceived by OMET and conducted by Armando Garosci is available for free on the OMET social channels and on the dedicated website (http://omet-tv.omet.com).
Watch the interview with Andrea Briganti – OMET TV, Episode 9
https://www.youtube.com/watch?v=URaOOG-NJZ8&t=2s