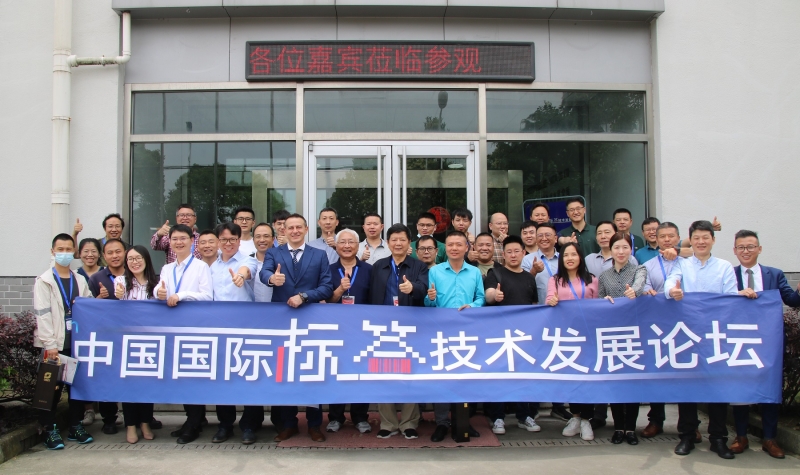 OMET China welcomes the 12th "China International Label Technology Development Forum" participants
Global Networking
Monday June 7th, 2021
On May 26th, 2021, the 12th "China International Label Technology Development Forum" was grandly held at the Double Tree Hotel by Hilton in Suzhou. The Forum, sponsored by CAPT and Beijing Keyin media, had attracted industry associations, technical experts from all the label industrial chain, well-known label printing enterprises, end users, and top suppliers of the label industry. More than 200 people attended the conference, aiming at gathering knowledge of the industry and at discussing the development of digitization & intelligentization of the label printing world.
Continuing the wonderful event of the forum, on the morning of May 27th, OMET Suzhou welcomed around 40 visitors, including experts of the printing industry association, and representatives of the label printing companies and the printing supply chain. After a warm welcome by Mr. Fabio Valle – GM of OMET Suzhou, the flexo printing journey officially started.
Firstly, Mr. Jason Zhang, Sales Manager of OMET, expounded OMET's latest technologies to the guests; Mr. Tang Haisheng from Shanghai Huiyea (Agent of APEX) provided a detailed explanation on the daily maintenance of anilox rollers, then Ms. Zhang Qinghua from BIC Ink introduced the new trend of environment-friendly ink in the 14th Five-year Plan period.
In the interactive section, Mr. Zhu Wenbin, Production Director of Suzhou Jantan Packaging Printing Co., Ltd, one of the OMET key accounts, shared his experience of using OMET X4 printing press over the years. He fully affirmed the stable performances and excellent register quality of OMET machines, saying that Jantan would continue to collaborate with OMET to create value.
Through this event, the visitors could have a deeper understanding of OMET products as well as its cutting-edge technologies, not only promoting the communication among the market players, but also contributing to the development of the domestic label industry.