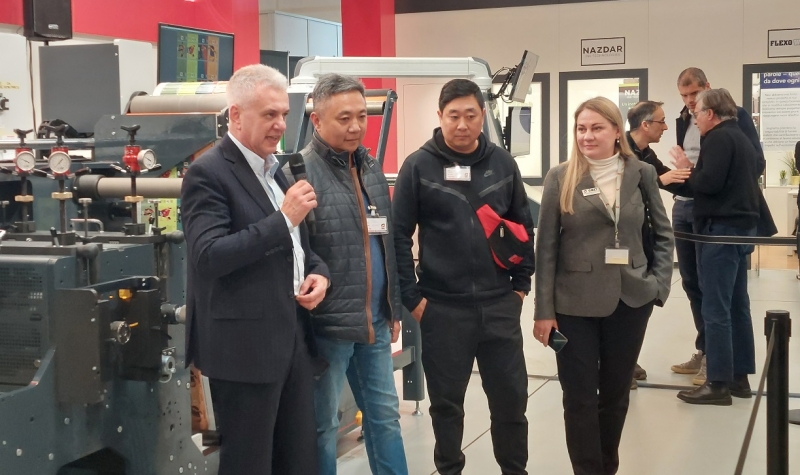 Uzbekistan, third OMET iFLEX for Chagay Plus
Stories of excellence
Tuesday April 11th, 2023
In February 2023, during an open house at the OMET Innovation Park in Molteno (Italy), a contract for the third OMET iFlex 370 printing machine was signed by Chagay Plus, Uzbekistan.
It happens rare that a printing house acquires a machine in such a short interval of time, 1 year, showing vividly the dynamic growth of the printing house, the high professionalism of the staff and of the company management. Thanks to the flexibility of the chosen equipment, the OMET iFlex, the company's growth is going beyond forecasts.
In the very near future, Chagay Plus plans to purchase another OMET machine, which is likely to be a big innovation in the Central Asian market.
The purchased iFlex is equipped with 8 flexographic printing units with chill drums, a die-cutting unit with quick change over system, movable cold foil unit and a relam /delam module to print on the adhesive side, UV/HA systems which allows printing a label of any complexity and also film products, including IML, shrink label.
Chagay-Plus has been working in the flexographic printing market for more than 10 years, providing its customers with the highest level of quality in both printing and converting.
iFlex was created with as an alternative to expensive servo driven machines. This is one of the best-selling models in the world today, as the direct drive technology combined with iVision and the quick change-over of tools in the printing and die cutting units gives a tangible economic efficiency.