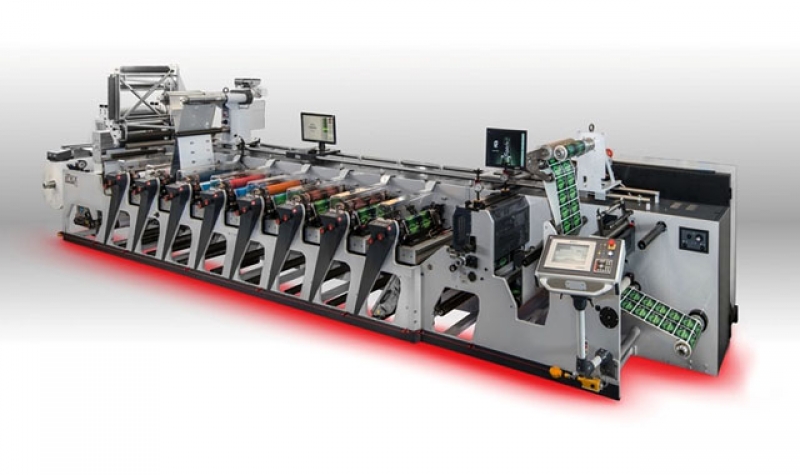 OMET to exhibit the new iFlex at Drupa 2016
Global Networking
Tuesday March 29th, 2016
The new OMET label printing press will be starring in stand D90 pavilion 3 of the trade fair in Düsseldorf from 31st May to 10th June.
To meet label market needs and in light of the huge success throughout 2015, OMET decided to present the iFlex label printing press to visitors at DRUPA 2016.
Officially launched in May 2015, iFlex is characterised by its user-friendly features and extremely quick set-up time.
A series of innovations make this machine unique: in particular, thanks to the iLight laser pre-register system and the iVision printing register adjustment, optimal printing quality can be achieved in a few simple steps, accelerating machine set-up after each job changeover and considerably reducing waste on each start-up.
Thanks to the innovative Direct Driven transmission, iFlex is able to provide higher print quality than all other mechanical printing presses. It is the ideal solution for medium/large label printing companies producing large quantities of labels with just-in-time deliveries, always seeking to reduce the waste. At the same time, iFlex can represent for smaller label printing companies and those with less investment potential, a fundamental technological resource to print the most wide-ranging works in all runs lengths with fast ROI.
A new opportunity for label printers and another success for OMET that you can touch by hand at DRUPA 2016, at stand D90, Hall 3.
Next to iFlex, OMET will present the new Varyflex V2 Offset 850 at Drupa 2016 with Electron Beam drying system: a machine designed and developed to service the flexible packaging market, designed to best enhance OMET patented sleeve offset printing units combined with flexo printing technology, for utmost performances on different kind of substrates.