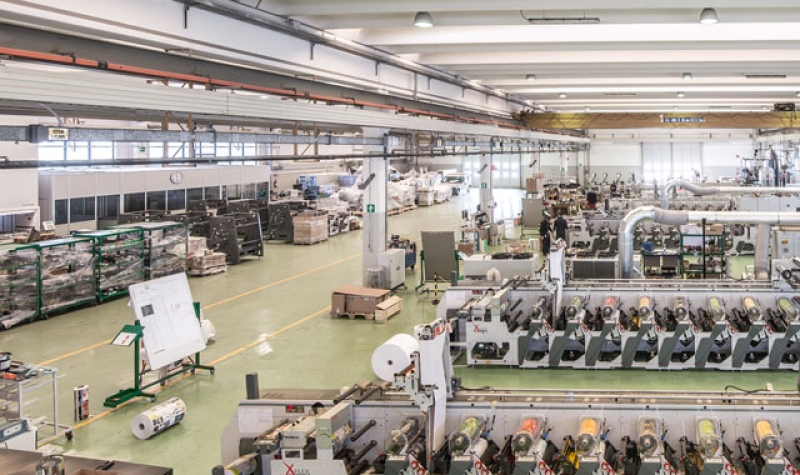 OMET keeps growing: the new production site works at full speed
Stories of excellence
Monday February 20th, 2017
The growing number of employees and the development of an excellent operational workflow, show the importance of OMET's new manufacturing unit inaugurated a few months ago in Molteno (LC). "This is the first step to the expansion of our company – says Antonio Bartesaghi, CEO of OMET Group -. This is not the perfect solution for our real necessities imposed by a continuous growth, but it has been extremely important for a policy of production times and costs reduction through logistics reorganization and efficiency improvement".
The new production site is already working at full speed – goes on Mr. Bartesaghi – and it is fully dedicated to the assembly of some machine lines. The entire company is taking advantage of the logistic rearrangement we have implemented in the new working space, obtaining the maximum efficiency in the entire working process".
This important investment has given huge satisfaction to OMET management, proving the stable and long-lasting growth of the Italian company.
A few international customers have already visited Molteno production site, which can count on a space of 3000 square meters and more than 20 operators working on machines assembly and demonstration. "The new plant has been provided with all the resources needed for machines assembly and testing – concludes Mr. Bartesaghi – and with a special team responsible for productive process optimization, already showing good commitment and the results we all expected.