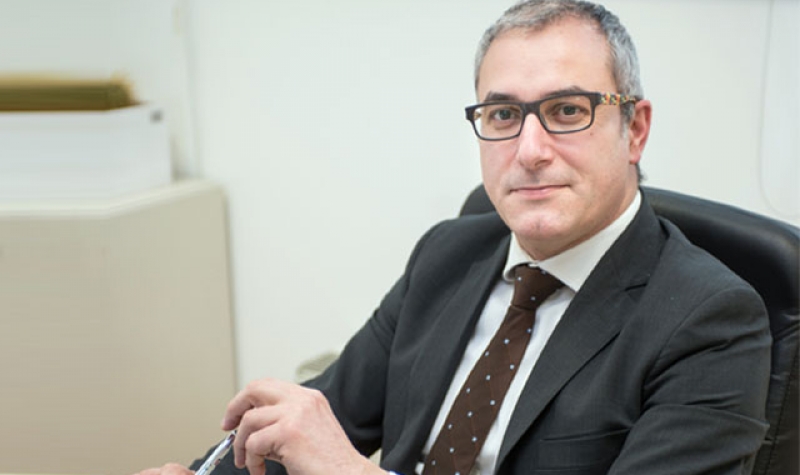 OMET Group appoints Mr Paolo Grasso as Head of Sales – Labels Business Unit
Global Networking
Thursday January 18th, 2018
With effect of 1st of January 2018 OMET Group appoints Mr Paolo Grasso as Head of Sales – OMET Labels Business Unit.
In his 14 years of cooperation with OMET Italy as area sales manager (Asia and ME), Grasso has been instrumental in establishing a strong base of clients and installations in one of the toughest but yet growing regions of the world. Seeing his ability to lead OMET to new and challenging territories OMET top management has appointed him the new role. Speaking on this development Mr. Marco Calcagni, Director Sales, said: "it's the right time to organise our sales activities to be able to complete our global expansion with a closer attention to each customer, as for OMET every customer is special and deserves the necessary attention. OMET, is a very innovative company with path breaking ideas in many markets, which has led OMET's growth in diverse market segments. Hence we now feel that each of these segments deserves the necessary focus. We will continue to work in this direction for the best results"
OMET Group has consistently grown in double digits in the last decade with further continuous growth expected. The newly introduced structure with separate unit for Label and Packaging markets allows us to provide dedicated resources and enhanced support to our global customer base. This step will further allow OMET to have a deeper market presence, streamlined marketing and communication and strengthen belief of customer centric approach.
In his new role, Paolo Grasso will lead the global sales team, agents and distributor network of the Label Business Unit, supporting them closely to further enhance the sales and market response. On accepting his new role, Grasso mentioned, "I'm proud of the trust OMET management has bestowed on me and will continue to work towards the company's uninterrupted growth and success. It's my great honour, as I feel the label industry deserves greater attention, seen the continuous trend of changes and innovations it is going through".
The OMET team wishes Paolo Grasso success and satisfaction in his new role.