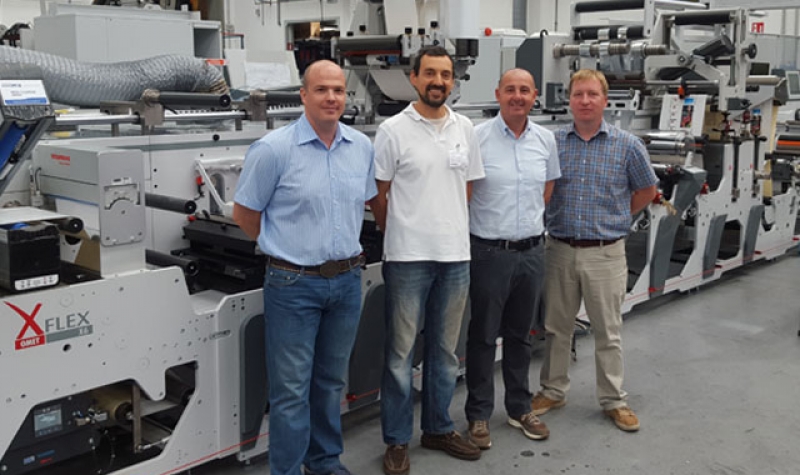 OMET celebrates its first success in Romania
Stories of excellence
Tuesday March 15th, 2016
OMET is proud to announce the first installation of XFlex X6 press in Romania at the customer Eltronis, an established and fast growing company active in the security and specialty label printing market.
Eltronis, established on March 13, 2003 is, today, a multimillion Euro concern and a market leader in specialty and security printing. From humble beginnings, the company was capable to grow fast thanks to the continuous investments in new technologies and the ongoing improvement of the operating standards, which secured in years a large variety of projects.

The headquarters of Eltronis are located in Oradea in the North-West Romania, near the Hungarian border. The company's production site, which covers an area of 4,000 square meters, meets all international quality and environmental standards. Strict security measures are taken to ensure product safety while the factory is equipped with state of the art video surveillance and protected by guards.
Eltronis's core business is the specialty and security printing market, specifically for the pharmaceutical and industrial label sectors, for brand protection and governmental security printing business. The Romanian market is very challenging and growing at a fast pace. The competition is fierce but keeping ahead of it is at the base of success. Eltronis offer a unique approach towards the project they work on, regardless of their magnitude. They constantly propose new and improved solutions and are always able to offer always a fit for purpose solution for their customers, no matter how challenging a project might appear.
Prior to the decision of buying OMET XFlex X6 press, Eltronis had received an offer for a 2 million Euro investment, partially funded by the EU, through which they received bids from the biggest names in the industry. OMET exceeded the company's expectations offering significantly more advantages than the direct competition. Since Eltronis knew OMET as an established top label printing equipment manufacturer, they took a decision quite rapidly.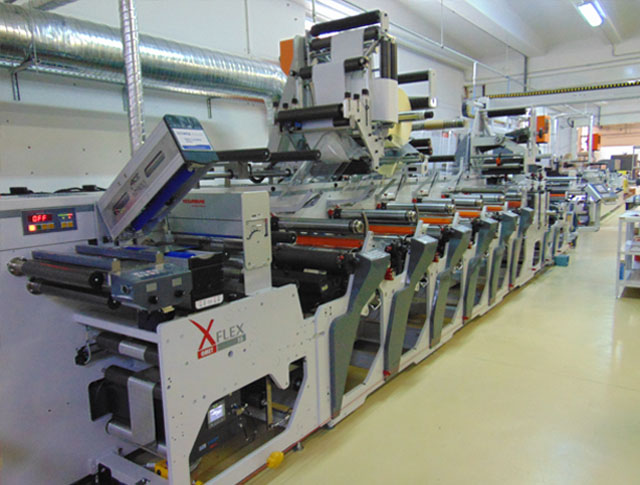 After a short while from the installation of the XFlex X6 press, Eltronis are quite impressed with its versatility. In addition, the press prints very high quality and holds the register tightly. Eltronis confirm they have shared some ideas with OMET regarding a further increase in versatility of the XFlex X6 press as they are convinced that the machine will play a central role in the company's manufacturing process expansion.
According to Mr. Cezar Cuc, manager of the company, the support offered by the machine manufacturer in terms of service, technical and commercial consultancy is a key point. He is convinced that, if OMET is flexible enough to listen to the voice of the customer, the business relationship between the Romanian converter and OMET will be long and mutually profitable.
Claudio Piredda, OMET sales manager for the territory and the Team at Printline, OMET distributor in Romania, are confident this installation will open the way to a major penetration of OMET printing presses in the Romanian market.