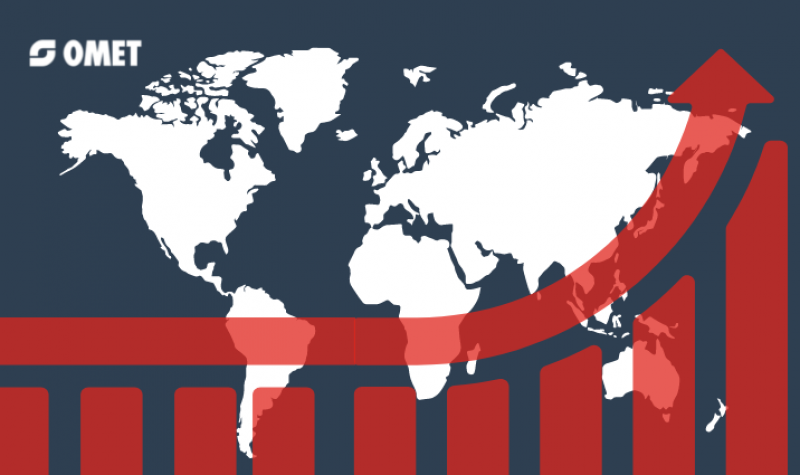 OMET: sales boom!
Stories of excellence
Monday October 17th, 2022
July-September was a record quarter for OMET, with unprecedented sales results.
Despite the difficulties of the current national and international situation, the third quarter of 2022 was the best ever for OMET Sales Department.
This positive trend is symptomatic of the trust that market places in the future and above all in OMET technology, which has always been a symbol of excellence, high performances, innovation and reliability.
OMET Tissue's sales have increased driven by the high demand for interfolded products, for which the OMET ASVLine is the best solution on the market, and by the new OMET REDLine, able of doubling the napkin production of a standard line: the machine was presented a few months ago during the last edition of It's tissue.
OMET Printing is seeing orders and sales growing rapidly after the big news of last summer: the inauguration of the Innovation Park, the new OMET demo center, and the presentation of the new OMET KFlex, the label press which combines unprecedented flexibility with advanced technology for an exceptional printing quality.
Marco Calcagni, OMET Sales & Marketing director says: "We are proud of the trust that the market is showing us. However, this sales record does not represent a simple milestone to celebrate: it's an ackowldedgement of our constant investments in innovation and quality, and above all it's a commitment to guarantee excellent performances to our customers. Our staff is always available for their every need".