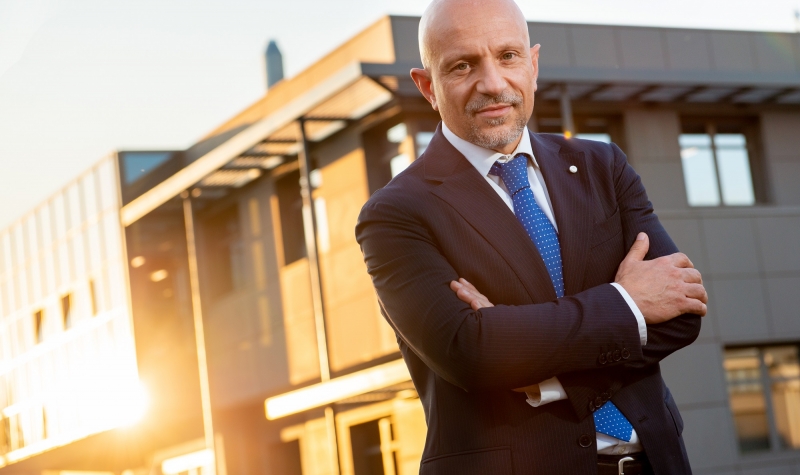 New areas and process optimization: OMET enters a new era
Global Networking
Thursday December 30th, 2021
"Building upon the success achieved to date, and responding to the increasing appreciation showed by the market to its technology and expertise, OMET has started a path of change that aims at increasing production capacity and improving efficiency, essential elements for growth". In this editorial, OMET President Antonio Bartesaghi shares his thoughts about the future, closing a year of great changes for the OMET group.
"In recent months, OMET has made major investments that will project the company to leadership positions in its reference markets over the next 10-15 years. OMET history is made up of innovation, technology, expertise, reliability: qualities that have led us to climb international competition. We have been facing an increasing market demand, that made us change the company not only at a structural level, investing in new and larger spaces, but above all in its organization, to better internal processes and reach greater efficiency and reliability in production.
The structural expansion involves the entire Machinery division, which is moving towards an increase in production capacity.
The new Headquarters in Molteno, with a plant of over 20 thousand square meters, are now housing the Printing division, while the Tissue division is growing with new plants in Lecco. The new buildings allow us to implement new technological and organizational solutions able to meet customer requests, very different from the past, and emergent needs, which we must be able to identify and anticipate, using a different approach to business. Organizational change is less visible, but deeper and strategically important, because it belongs to people: they're the most important resource for a company, and OMET has always invested in their growth and welfare.
We must keep in mind that we are in a very particular context: the pandemic has accelerated some market changes, and modified people's attitudes and types of consumption. This is why we work unceasingly for an organization able to respond to new and complex market paradigms, as well as our products already do. I believe this is the way to achieve success: and it is the path chosen by OMET".