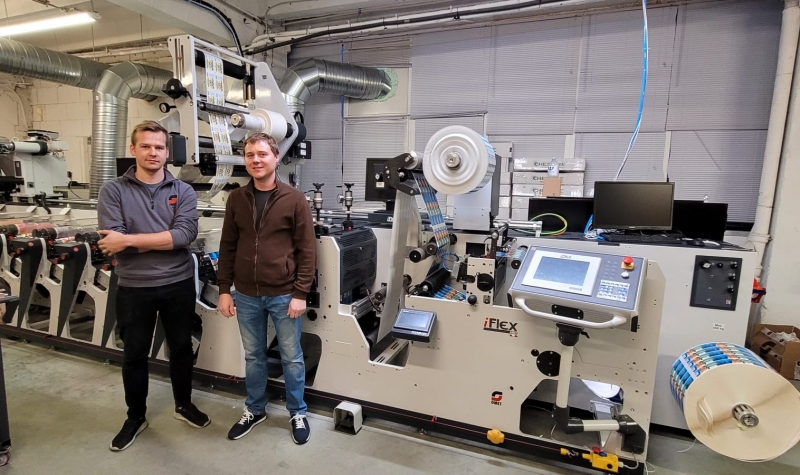 Lithuania, one more OMET installation for GT print: an iFLEX 370!
Global Networking
Thursday February 24th, 2022
At the beginning of December 2021, another OMET IFlex 370 machine was installed in the printing company – GT -Print, Vilnius.
The machine configuration includes 8 printing units for printing with UV inks, a die-cutting section with an EASY-CHANGE system for quick replacement of the magnetic cylinder, modules of cold foil stamping , UV lamination, Delam/Relam for printing on the adhesive side and a booklet Peel and seal module. The machine is also equipped with chilling cylinders required for printing termo-sensitive materials.
OMET IFlex 370 has successfully passed the tender contest according to the technical requirements and has proved its maximum efficiency in the production of labels and monofoil products.
The first introduction of the machine has been made to the General Director of GT-Print at the exhibition in Brussels "Labelexpo", where OMET provided the customer with the opportunity to personally perform all the adjustment operations in the machine, which turned out to be very simple and quick manipulations. Having a rich experience in printing, this model attracted a special attention of the management of the printing house.
Unique characteristics: