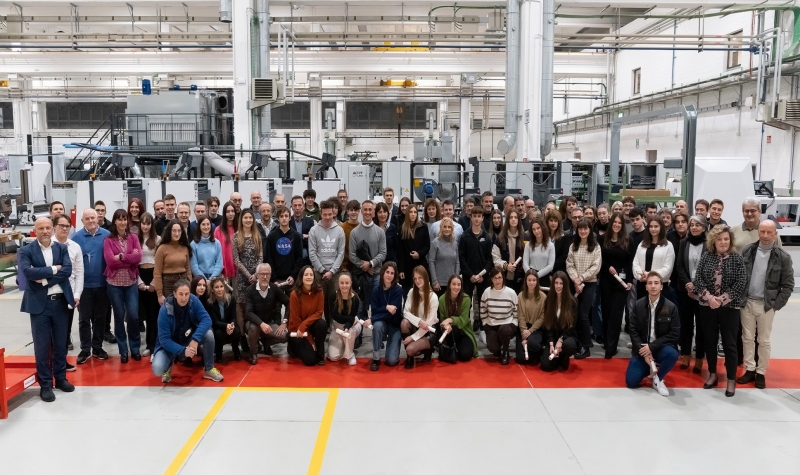 OMET assigns 54 scholarships to daughters and sons of employees
Stories of excellence
Friday December 2nd, 2022
OMET promotes the importance of rewarding merit not only among employees but also among students: on December 1st, President Antonio Bartesaghi assigned 54 scholarships to high school and university students for their excellent results in their 2021/2022 school year.
"I am glad to award a growing number of students every year – said Antonio Bartesaghi, OMET Group President -. This time, 18 of them are receiving the scholarship for the first time. The scholarship project, included in our welfare plan, is aimed to promote merit valorization and the idea that committment is needed to achieve any success. Our companies need people making their best to grow and succeed on the market".
"Today you have built a step of your future – Bartesaghi told the students -. This cerimony give you the possibility to share this success with your parents. At school as well as at work you will face effort, competition, successes, and sometimes failures that shouldn't discourage because they help you to grow up. You'll be proud of having overcome them. Being a student is your job and I wish you all the best. Good luck and keep going!".
The ceremony was held in the heart of the production department of OMET Headquarters, that the students could visit accompanied by their parents.
OMET Group supports students in various ways and has been promoting the scholarship project for many years, considering people and their skills the most important resource of any organization.