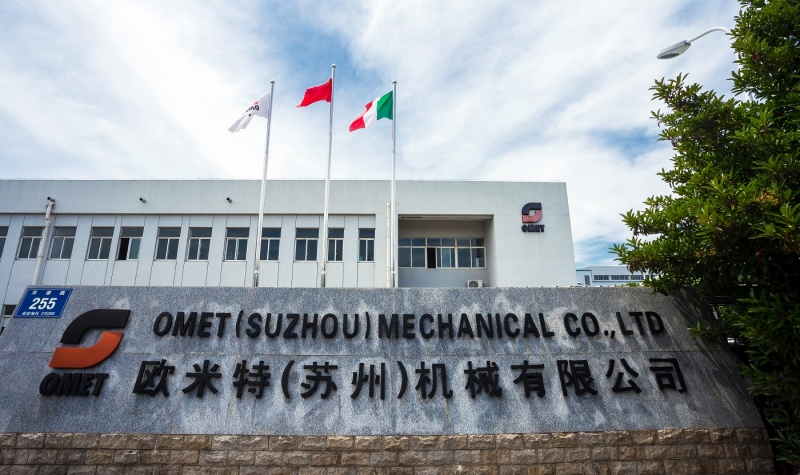 Holding Strong During Covid Times and Beyond – A sneak peak into 2020 of OMET China
Global Networking
Monday October 5th, 2020
Fabio Valle (OMET Suzhou General Manager), speaks of a year of change, which has seen the market upset due to the pandemic, to which OMET Suzhou is responding with a long-term strategy, which focuses on investments, quality and high levels of service to help its customers resume their business in the shortest possible time.
2019 was a great year for OMET CHINA and all eyes were set on 2020 with great expectations. Little did we know that this year will be hit with one of the most severe pandemics we have seen in recent times. But that has not stopped OMET China to deliver on its promise of satisfaction and support to its customer and this is a sneak peak of our journey in 2020 so far!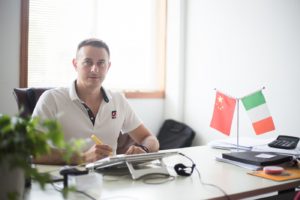 As we all know China was the first country to suffer the breakout of the Coronavirus COVID-19 Pandemic. It first started with a very strong lockdown in February and March where people were not allowed to even step out of their house, let aside coming to work. Companies were not allowed to open the gate of the facility till necessary government approvals were not acquired. Seeing the situation and proactively reacting to it, OMET China, which is located in the city of Suzhou, promoted the smart working and got working with the local authority to readjust the working conditions, following the rules of social distancing and safe working environment. OMET got the permission to reopen its facility on 14th February 2020 making it one of the first companies in the region to be able to do so.
When opened, reaching the customers, especially those located in different part of the country was still a challenge. But still this has not stopped OMET employees in China to stand strong on their commitment to support their customers via video conferencing and online support solutions, which OMET has been installing on all its machines since many years.
2020 is a year which has led many companies to go back to the drawing board and relook at their strategy of growth from hereon. The first half of the year has been severely impacted by the virus which has resulted in many companies deciding to either postpone or cancel all together their expansion plans as many companies are still focusing on bringing back to the business to pre-Covid levels. This is a test of time for many companies to showcase their ability to face challenges and overcome them, so that they can have sustainable business and growth from hereon.
This has also been the case at OMET China. Being a wholly owned foreign enterprise, WOFE, we had always focussed quality, performance and stability of our machinery as compared to other local competitors because of which OMET China boast about many successful installations and loyal customers in the region. But now with the current situation, we have seen a shift in behaviour of printers while buying machines. Customers are becoming very accurate while defining their machine specifications making sure they are not loading the machine with features which are not needed in current times and hence increasing cost. Faster lead times are being demanded as customers want to be in production quickly and hence also reduce their time to recover the money from the investment. OMET has been proactive enough to adapt to these requirements, thanks to customer focused leadership of the company. The company has already decided to have an inventory for some of its fast selling models to be made locally available. Hence customers can now get machines which are specific to their requirements at a much faster pace, than what was committed earlier. This should also result in having a stronger end to the year, which has suffered heavily due to the situation caused due to the pandemic.
Apart from being able to supply machines with shorter lead times, OMET China also offered free checkup to key customers in the region to ensure they do not suffer from further unexpected breakdowns as in some cases the machines were restarting after months of stoppage. OMET has taken all the necessary steps to make sure that the production of our customers is back in full swing enabling them to recover faster and come out of the damage caused due to the pandemic. These efforts have been highly appreciated by all our customers.
For the long term growth of the business OMET CHINA has identified Technology, Process Improvement, Supply Chain Improvement and delivering projects as per agreement as key pillars to drive the business. iFLEX and X4 are still one of the highest selling models for OMET in the region and have been able to grow continuously even though local competitors have tried to lure customers with aggressive payment terms and unsustainable offers. This has been possible only because of the sheer focus that we have on our customers supplying them with top quality and reliable machines. Confirming that we are on the right path of delivering value to our customers some of OMET loyal customers commented as below.
Mr.Zhang, Promoter of Meikei who owns 6 OMET Machines ranging from Flexy, IFlex and X4
"We are driving our company to be listed, and are very satisfied by the service and customer care OMET. I consider OMET as specialist in FLEXO machine and we are looking forward to more advanced technology for our machine that we consider for OMET is the best in the market"
Mr. Li Promoter of YangFeng Plastic Packaging who owns one X2 and one X5 machine from OMET
"I am particularly satisfied with OMET cooperation and from their support. I had visited OMET in Italy before establishing our partnership and was very impressed with the technology and after sales support provided by the company"