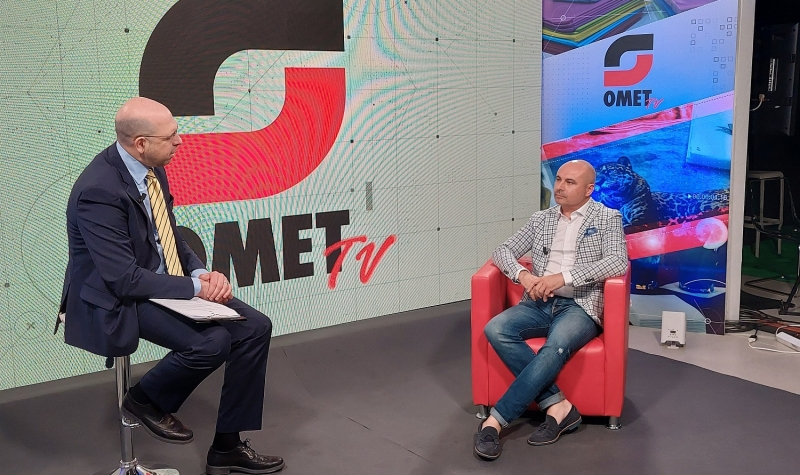 Grafiche Pradella: 100 years of tradition and innovation at OMET TV
Stories of excellence
Tuesday August 10th, 2021
"The market currently shows a strong need for multilingual labels. This request can be satisfied by dual labels, multilayer labels or booklet labels, which have a multipage leaflet inside". Gabriele Pradella, owner of Grafiche Pradella, talks about multilayer labels in the fifth episode of OMET TV: a particular product, increasingly appreciated by the market.
The fifth episode of OMET TV is dedicated to multi-page labels (multilayer labels), having as a guest Gabriele Pradella, third generation at the helm of Grafiche Pradella, a family business founded in 1918 in Bormio (Northern Italy) and operating in the label and packaging printing market. It's a growing business, that has focused on quality, innovation and service, and succeeded to win the prestigious FTA Europe Award in 2021.
"Over recent years, the evolution of flexo printing can be recognized in machinery but especially in printing plates – explained Pradella –. Flexographic polymers of ten years ago cannot be compared with current polymers, that for quality are almost as good as offset printing".
The wide portfolio and the ability to satisfy its customers with customized solutions are the main strengths of Grafiche Pradella, which today has two production sites in Mazzo di Valtellina (Sondrio) and Cinisello Balsamo (Milan). This is possible thanks to the particular structure of the company, which has internalized the graphic studio and the printing plates production, in order to manage the whole production process. Multilayer labels, focus of this episode, are just one of their most particular products.
"Grafiche Pradella has always been operating by paying attention to sustainability, with the utmost respect for the environment – concluded Gabriele Pradella -. For some years we have joined "Cycle for Green", a European project about recycling silicone from industrial processing. This material, once considered as special waste, has now become a very important resource: its recycling leads to the production of new types of paper that can be brought back to the market".
The fifth episode of the web series conceived by OMET and conducted by Armando Garosci was published on August, 5th 2021 and is visible for free on the OMET social channels and on the dedicated website (http://omet-tv.omet.com).
Watch the interview with Gabriele Pradella – OMET TV, Episode 5