The new XFlex X6.0 is the natural evolution of the renowned OMET XFlex X6 printing line, the real step towards digital workflow and independent process. It is going to set higher standards in performance and quiality by preserving the strong points that made XFlex X6 the best narrow-web platform on the market and integrating them with state-of-the-art technologies and automation.
A complete restyling and a modern interface with touchpad controls make the press even more user-friendly, ergonomic and intuitive, offering the operator a new working experience and the comfort of a fully automatic and independent process. The XFlex X6.0 enhances the potentiality of flexo printing and provides printers with the opportunity to improve their production potential and extend their product portfolio with top-quality results and sure return of investment.
The Xflex X6.0 flexo press is a pay-back investment for any company looking for high productivity, efficiency and astonishing printing results. It is able to integrate several printing and converting technologies in-line and process all kind of substrates, from 12-micron film to light carton, producing many types of applications to satisfy the requests of different target markets.
| | | | |
| --- | --- | --- | --- |
| Max speed | up to 200 m/min (690 fpm) | up to 200 m/min (690 fpm) | up to 200 m/min (690 fpm) |
| Unwinding reel diameter | 1000 mm (40'') | 1000 mm (40'') | 1000 mm (40'') |
| Web width | 340 mm (13 3/8'') | 430 mm (16 7/8'') | 530 mm (20 7/8'') |
| Print width | 330 mm (13'') | 420 mm (16,5'') | 520 mm (20 4/8'') |
| Infeed/Outfeed | servo driven | servo driven | servo driven |
| Printing axes | indipendent direct driven motor, gearless technology | indipendent direct driven motor, gearless technology | indipendent direct driven motor, gearless technology |
| Cross registration | Automatic | Automatic | Automatic |
| Longitudinal regulation of print | 360° | 360° | 360° |
| Printing plates technology | Plates mounted on sleeves | Plates mounted on sleeves | Plates mounted on sleeves |
| Automatic register control | Automatic | Automatic | Automatic |
| Quick Ink Change System | Quick change | Quick change | Quick change |
| AVAILABLE PRINTING TECHNOLOGIES | | | |
| Flexo UV/UV LED | 12'' - 25'' | 12'' - 25'' | 12'' - 25'' |
| Flexo Water Base | 12'' - 25'' | 12'' - 25'' | 12'' - 25'' |
| Offset (Sleeve) | | 14'' - 25'' | 14'' - 25'' |
| Rotary silk-screen | 12''- 25''2/8 | 12''- 25''2/8 | 16''- 25''2/8 |
| Rotogravure | | 12'' - 25'' | 12'' - 25'' |
| CONVERTING | | | |
| Double die-cutting station | Max 25'' | Max 25'' | Max 25'' |
| TWIST die-cutting unit | Max 25'' | Max 25'' | Max 25'' |
| Monotwin Cut | 12" - 20" | 12" - 20" | |
| Rock'n'Roll "Dual Funtion" matrix stripping | 760 mm (30") | 760 mm (30") | 760 mm (30") |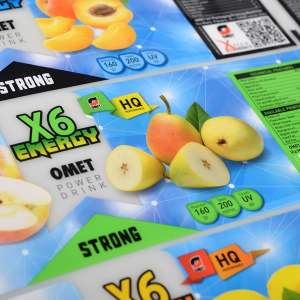 Flexo
Printing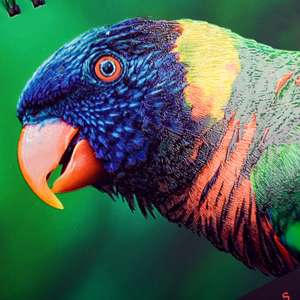 Rotary silkscreen
Printing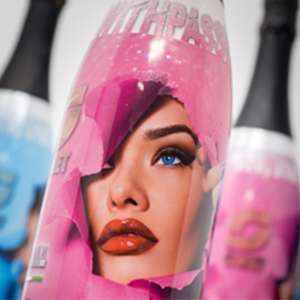 Rotogravure
Printing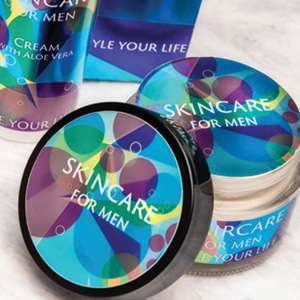 Digital inkjet
Printing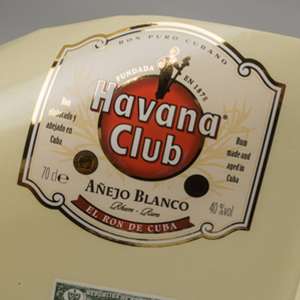 Cold Foil
Finishing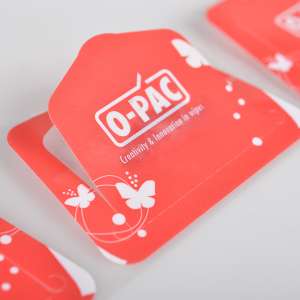 In-line lamination
Finishing
Hot Foil
Finishing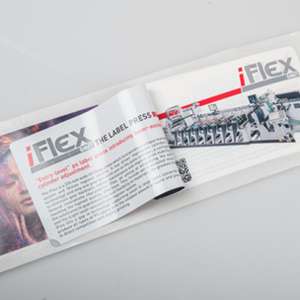 Delam/Relam - Glue-side printing
Finishing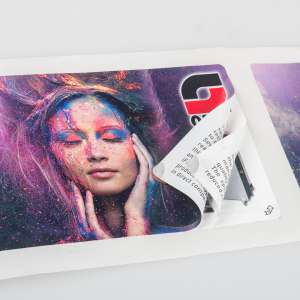 Peel & Seal
Finishing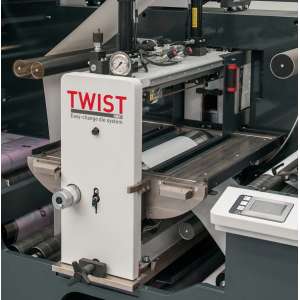 TWIST - Easy-Change Die
Converting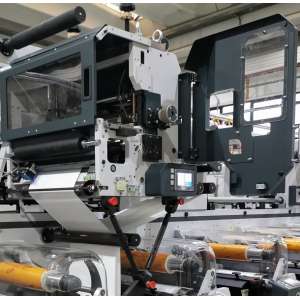 TANGO Die-cutting unit sliding on rail system
Converting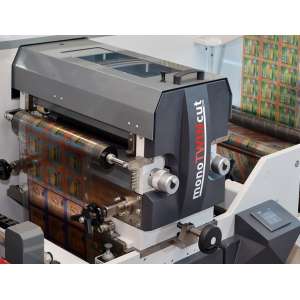 Monotwin Cut
Converting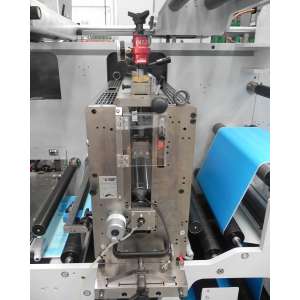 Die-cutting / Embossing cassette
Converting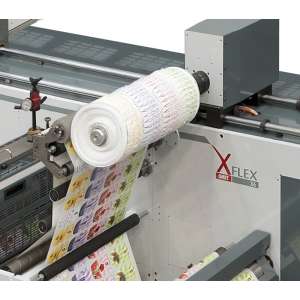 Rock'n'Roll Dual Function
Converting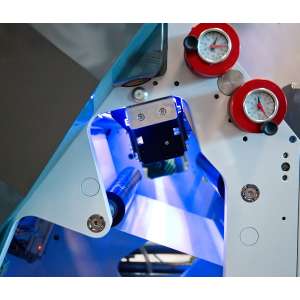 UV & UV LED
Drying & Curing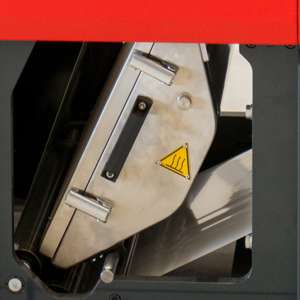 Hot Air drying systems
Drying & Curing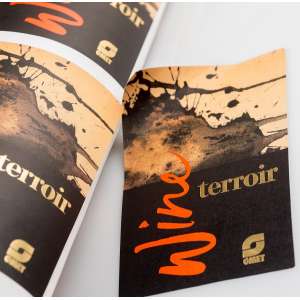 Self-adhesive labels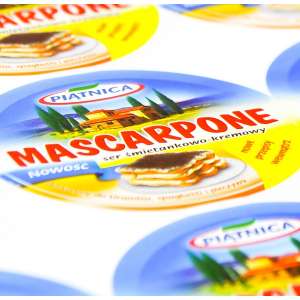 In-Mold Lables (IML)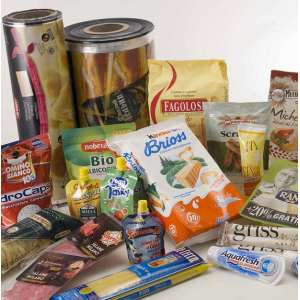 Flexible packaging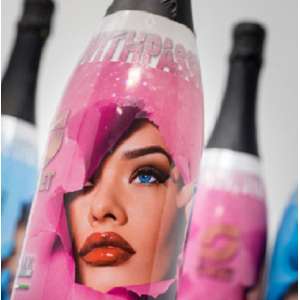 Shrink sleeves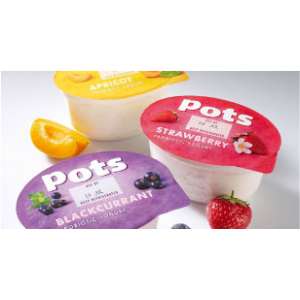 Aluminum packaging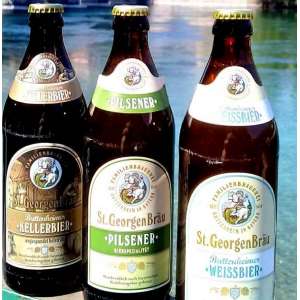 Wet-glue labels
Special applications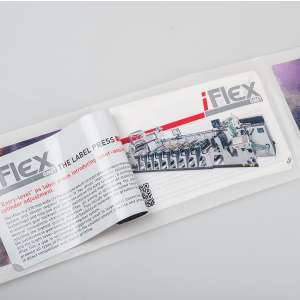 Booklet and coupon labels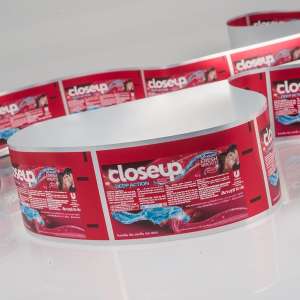 Tube laminates