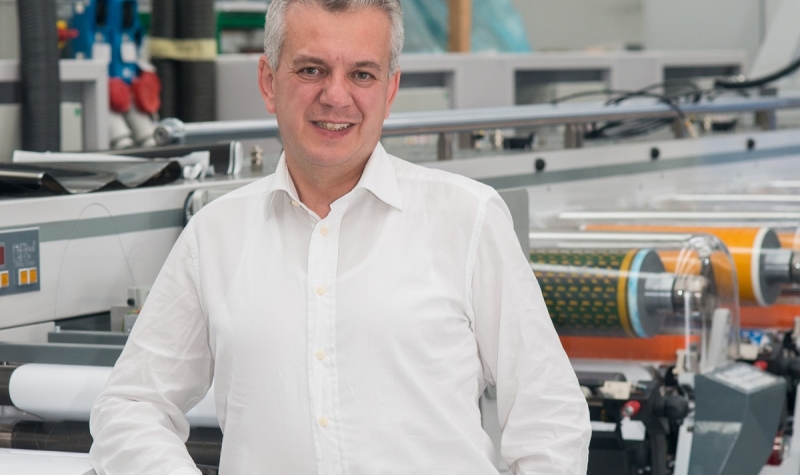 Marco Calcagni about Printing Division: 2021, an uncertain begin turns into a record of sales
Stories of excellence
Monday January 3rd, 2022
2021 was a transitional year in the post-pandemic. The first months were rather complex due to the high uncertainty of both the market and the supply chain: companies were generally suffering the difficulties of 2020. In the following months, there was a strong recovery in orders and production. During 2021, OMET had the heavy commitment of moving to the new Molteno unit, already visited by many clients who highly appreciated the new spaces and the new way of working.
Now we are experiencing a very intense period both for production and sales, with very positive results: by the end of 2021 we expect sales to reach the record ever in OMET's history, with important machines and very complex configurations. We also expect turnover to grow despite the problems of the suppy chain, in particular for electronic components.
In 2021 the Printing Division introduced important technological innovations developed by our technical and R&D offices, responding to current market needs. Demand for hybrid machines is strongly growing, especially for mid and large-web offset-flexo lines specialized on packaging: this trend makes our machines, in particular the OMET Varyflex, to be a point of reference in the sector also for printing on film and food packaging. OMET innovation is paying particular attention to drying technologies: the trend, both in the labels and packaging sectors, is towards "green" technologies, materials and inks. OMET has made a great leap to eco-sustainability, at the same time guaranteeing the high performances and quality that have always distinguished our brand on the market.
We are going to present new model of label machine in the first months of 2022. It will be a revolution in the sector: a technologically advanced line very easy to use.
This context allows us to look to 2022 with great confidence: we are going to start with a rich order book and we expect a double-digit growth thanks to the loyalty of our customers.