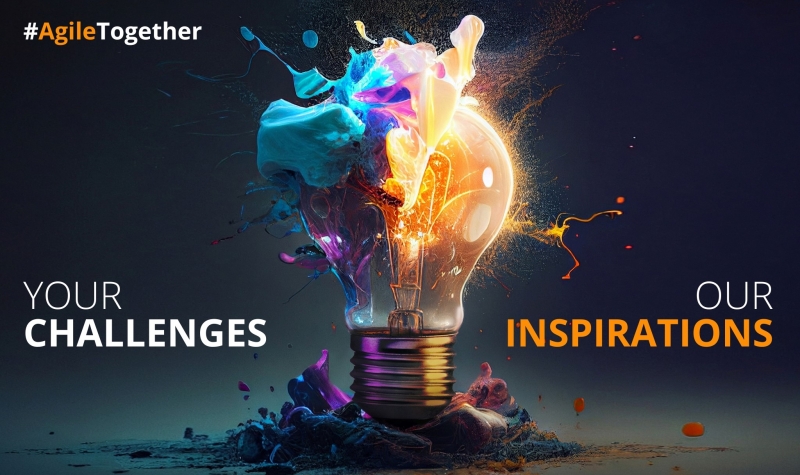 #AgileTogether: OMET at Labelexpo Europe 2023
Global Networking
Tuesday June 27th, 2023
Celebrating its 60th Anniversary year, OMET is excited to announce its presence at Labelexpo Europe (11 – 14th September, 2023) On its new stand, Hall 6 C40, OMET will showcase new machinery and solutions for the global labels and packaging market.
The world of labels and packaging depends on 4 key pillars namely Climate, Governments, Brands and Consumers. World beyond 2020 due to the pandemic and other market conditions, has become volatile and all these 4 pillars are now moving in unpredictable directions. We all know, how climate is changing across the world, leading to a much stringent focus on sustainability. Governments are changing compliance and declaration laws across sectors leading to newer designs and packs. Brands are facing great competition from new players and are wanting more shelf appeal and engagement solutions from package printers. And for consumers, novelty is the new loyalty and aesthetics of the pack becomes critical in buying decision.
Adapting to this new fast changing world, is the need of the hour for label and package printers. Printers today, must be able to react faster and better to unpredictable market situations having optimized solutions for different kind of requirements brand owners ask them for. Printers today need to be ready with value added, clutter breaking solutions for higher shelf appeal and adhere to sustainability and cost requirements demanded by leading brands. In addition to this, other trends are also greatly influencing the world of packaging. The pack is no more just a protector and is expected to provide with engagement, consumption and repurchase solutions to brands. Digital transformation on shop floors is raising awareness for demand for industry 4.0 solutions and last but not the least, printed electronics are becoming a reality faster than imagined.
As the main event for the world of labels and package printing, Labelexpo Europe 2023 opens doors, printers are coming to the show, more confused than ever. Shall their next investment be in a technology which solves their current needs but are rigid or shall they be looking at technical solutions which help them stay relevant in the unpredictable future that is approaching them faster than imagined? To combat this complexity, OMET will invite and showcase to visitors how with 6 printing machines and 12 variants, OMET has answers to all the challenges a package printer faces today.
With 60 years on the market and proudly serving market leaders across 100 countries, OMET presents to the global audience its ability to provide optimized solutions in the areas of FLEXO, DIGITAL, OFFSET and GRAVURE printing technologies with the capability to provide all these printing technologies in single pass combination printing solutions. In addition, OMET presents proven capability to print from 12 microns mono films such as PET, PVC/PET SHRINK, BOPP, IML, FOILS etc to 600 microns paper-based packaging such as CARTONS, PAPER CUPS, LIQUID PACKAGING etc., covering the widest gamut of packaging materials on the market.
OMET will run live demos on new printing machines on its booth. But these would be a very small part of the total solutions OMET is able to offer. Today OMET offers an Agile partnership to companies who always look ahead and desire to be fast, flexible and ready to adapt as the world moves faster beyond CMYK! Adaptability and flexibility that can only be achieved by uniting the supply chain efforts between industry suppliers, printers, and brand owners, Together. Agilty which can only be offered due to the strongest R&D team on the market which is capable to present solutions which are optimized to printers objectives and not compromised! As the world of labels and packaging prepares to unite in Brussels after 4 years, OMET presents #AgileTogether, a commitment to stand together with the leading packaging printers of the world and bring to market the cutting-edge print packaging solutions which solves the challenges of known today and the unknown tomorrow!