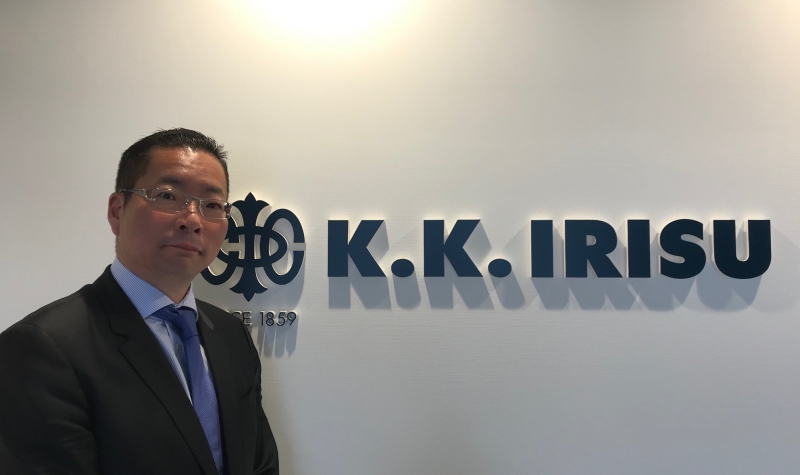 OMET to grow in Japan with the new partner K.K. IRISU
Global Networking
Friday May 3rd, 2019
OMET announces the collaboration with K.K. Irisu as official distributor for Japan. Mr. Yuichi Ikeda san, Deputy General Manager of the printing and paper converting machinery department at K.K. Irisu, is working to strengthen OMET brand awareness and presence among printer and converters of the Far East market.
Mr. Ikeda san has a great deal of experience in the printing industry. He had been GM of Heidelberg Japan and then worked with Komori. Before joining IRISU he did work with Miyakoshi Europe in Madrid as CEO.
Ikeda san joined K.K. IRISU in 2018. IRISU is a family owned trading company, founded 160 years ago, and it's today the first German trading house operating in Japan. Specialized in industrial machinery and technologies, recently they started a collaboration with OMET as sole distributors for Japan.
Mr. Ikeda, how would you describe the Japanese market for printing and converting?
In Japan, almost 74% of label printers are letterpress users, but recently the situation has begun to change towards digital and flexo technologies. Many Japanese companies have invested in these technologies last years. The natural alternative for letterpress is flexo, but digital technology is appreciated for its flexibility.
Which opportunities do you see for OMET technology?
This market situation means big opportunities for OMET in Japan, stating the entry stage of both technologies flexo and digital. I'm going to talk to the whole industry about OMET portfolio and show the capabilities of this Italian manufacturer. This year we will have also a fair amount of international events to actively participate.
What about OMET's image in Japan? What do Japan printers think about Italian technology and our machines?
OMET is becoming popular. The main features appreciated by Japanese is the overall quality. From my previous experiences I know that OMET technology is by far better than any other especially for the precision of the printing register, the flexibility in building custom-made solutions and, among all, in the overall quality journey for the investor.
How is structured your commercial strategy in Japan?
To boost OMET brand reputation, we have invested in advertising on Japanese media and defined a promotion plan with OMET marketing support. Soon we will hold a seminar at our IRISU headquarters in Tokyo and in July a presentation at the Label Forum Japan 2019. This is truly the only event able to gather delegates from key label printing and converting industries, presenting solutions and technologies to the Japanese label industry.
We're working on a big delegation of printers to visit Labelexpo Europe in September and later in November to OMET headquarters in Italy. I feel confident about the success of OMET machines and I expect some orders already within the end of the year".
Contacts:
y.ikeda@illies.com
www.irisu.jp