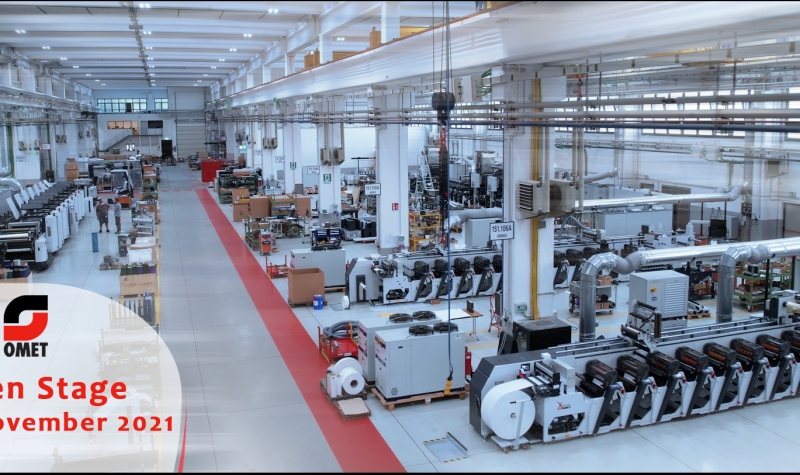 OMET OPEN STAGE: a showcase for all OMET printing technologies
Technology & Innovation
Friday November 5th, 2021
Flexo, offset, digital, rotogravure: on the third week of November (15-19 November 2021), OMET opens the doors of the new Headquarters in Molteno where it has just moved, to show its entire range of solutions for labels and packaging with live demos of the latest stage of production, including acceptance tests.
One week of free pass to the new production site, just 30 minutes by car from Milan, will be a unique chance to have a full overview of OMET product portfolio with all the latest innovations and printing technologies: flexo, offset, digital inkjet and rotogravure integrated in our narrow-web and mid-web solutions.
Visitors will find special hybrid combinations and mid-web presses dedicated to premium labels, shrink sleeves and flexible packaging, such as the hybrid digital/flexo XJET, XFlex X7 670 combining flexo and rotogravure, Varyflex V2 670 and Varyflex V4 850 Offset platform.
Participation is free of charge but must comply with current Covid-19 regulations. To have further information about the event and for registration, please contact us by email at mkt@omet.it.