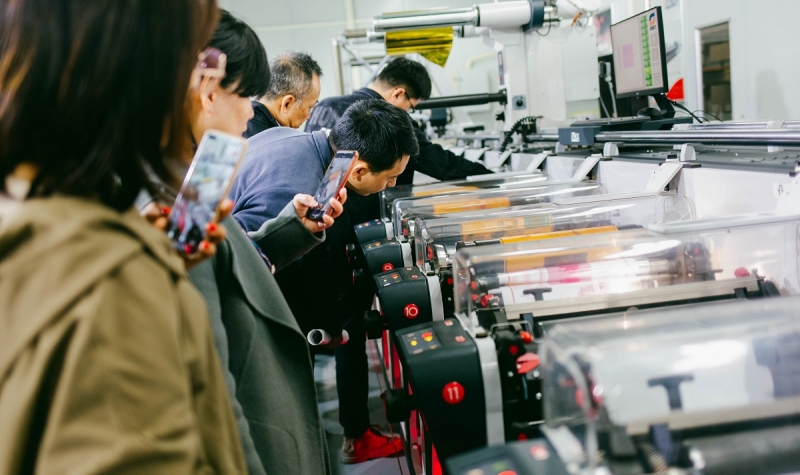 OMET China: flexo training for 25 pre-press technicians
Global Networking
Thursday April 15th, 2021
On March, 31st OMET China hosted at Demo Center in Suzhou the training course "Flexographic retouching training & implementation" in collaboration with Esko & Asahi. Plate designers from several printing companies from east China participated to this training and visited the OMET Suzhou headquarters as one of the stations of the entire activity.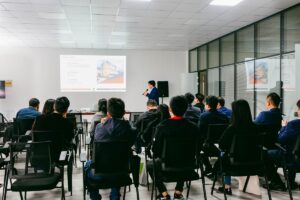 The event promoted by Esko and jointly organized by Asahi and OMET, is a continuation of a collaboration started in 2018. During the event, the pre-press technicians from 25 printing companies in East China were invited to attend professional technical training on image modification and plate making.
After the training, the technicians modified the images and made a plate by themselves (Asahi has provided flexo plates), then they could try to print with it on an OMET iFlex machine. Through actual specific practice, the technical level of east China's pre-press technicians has been improved, and at the same time, they had a deeper understanding of Esko, Asahi, OMET and their related technologies.
At the event, Mr. Jason Zhang, Sales Manager of OMET China, has introduced the advanced combined printing technology of OMET, which enabled the guests to have a deeper understanding of our company, aiming at further promoting the level of label production in East China.
In 2012, OMET invested in the establishment of a Demo Center in Suzhou, China, where Chinese customers can, upon request, test the machines, make samples and receive technical training. Especially customers who are new to flexographic printing can have a clearer understanding of this technology, which will help them to optimize their equipment configuration.
The Demo center can also host tests on auxiliary flexo equipment and materials, as well as marketing activities like events or meetings to promote, for example, the healthy development of the green and environmentally-friendly flexo printing method.