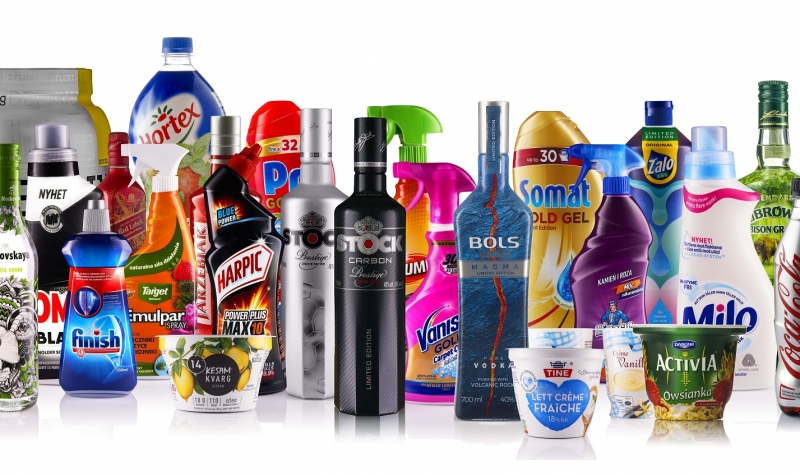 Masterpress: the highest quality of shrink sleeve labels
Technology & Innovation
Tuesday February 1st, 2022
"Shrink sleeve labels are a very interesting packaging decoration. Converting a film into premium quality labels is a challenge that requires a lot of experience and know-how, because many steps are needed to print and process this particular substrate". Gabriel Magdaleno, International Sales & Marketing Director of Masterpress SA, was interviewed by OMET TV about shrink sleeves, labels increasingly popular on the market.
Shrink sleeves completely cover containers surface of any shape and material: this is why they are rapidly growing on the market. It's a packaging solution increasingly requested by brand owners. The label gets a 3D shape because it wrap up the product creating a highly attractive visual impact. Masterpress, a company based in Bialystok, Poland, is among the leaders in the European market for printing these particular labels.
"Shrink sleeves allows brands to differentiate on the shelf because completely decorate any shape – explained Gabriel Magdaleno in the OMET TV interview -. The ability to customize containers is really cool. Brand owners can take full advantage of the products' shape, with a 360 ° decoration that maximizes the space dedicated to the brand and attracts consumers' attention with additional graphics or important information such as ingredients, nutritional information, instructions or different languages. This last point is very useful given the fragmented European market".
"The shrink sleeves label market is constantly growing by 3-4% per year – said Magdaleno -. Shrink sleeves are widely used for household products, whose bottles have unique shapes. But there is a strong growth of shrink sleeves in the wine and spirits segment, as this printing technology improves in terms of quality: we are getting closer and closer to a "painted" bottle. I think that in the next few years we will see a growth in this sector, as is already happening for household or beauty care products, and in the food sector for beverages and food".
The 17th episode of the web series conceived by OMET and conducted by Armando Garosci was published on January, 27th 2022 and is visible for free on OMET social channels and on the dedicated website (http://omet-tv.omet.com).
Watch again the interview with Gabriel Magdaleno – OMET TV, Episode 17
https://youtu.be/6bXVMxrzaF8