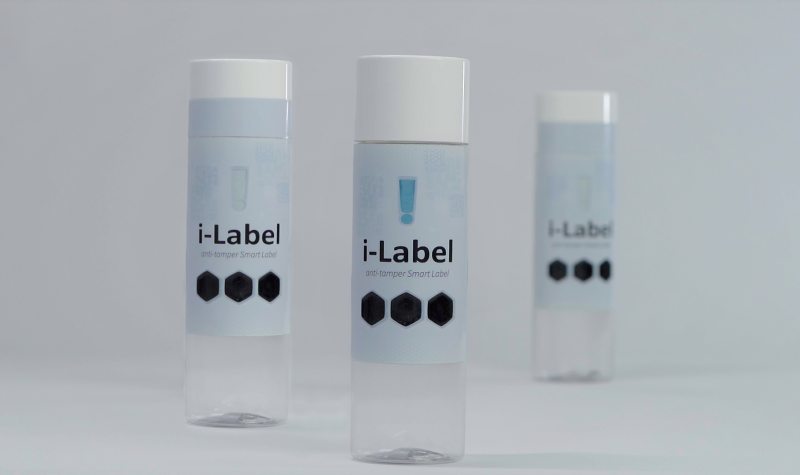 Smart labels: i-Label to present results of the project
Technology & Innovation
Tuesday January 25th, 2022
The results of the i-Label project, launched in 2019 with the aim of developing smart and eco-sustainable solutions for labels and packaging, will be presented next February 18th during an online event involving all its partners: Fedrigoni Self-Adhesives, OMET, IIT – Italian Institute of Technology, ILTI, Ferrarini & Benelli and VDGLab.
The event planned for February 18th will take place from 14:00 to 16:30 with the program described in the leaflet (click here to download it). The research activities has developed in two directions: labels based on the CLS process and electronic labels printed using organic conductive inks. These "smart labels" can react to external conditions and provide information or services not currently available to consumers.
Among the purposes of the i-Label project there is also the establishment of a technological "hub" for Printed Electronics, the disruptive technology used for the smart solutions developed.
To register and get the link to attend the online event click here: https://short.iit.it/ilabel2022-reg
The i-Label project is one of the winners of the of the tender "Hub Ricerca e Innovazione" (Research & Innovation Hub) sponsored by Regione Lombardia, and is supported by the European Union, the Italian Government and Regione Lombardia. Working on sustainable solutions for the world of packaging, it fits the international calls for protecting environment related to the Sustainable Development Goals (SDGs), Work programme number 12, "Climate action, environment, resource efficiency and raw materials".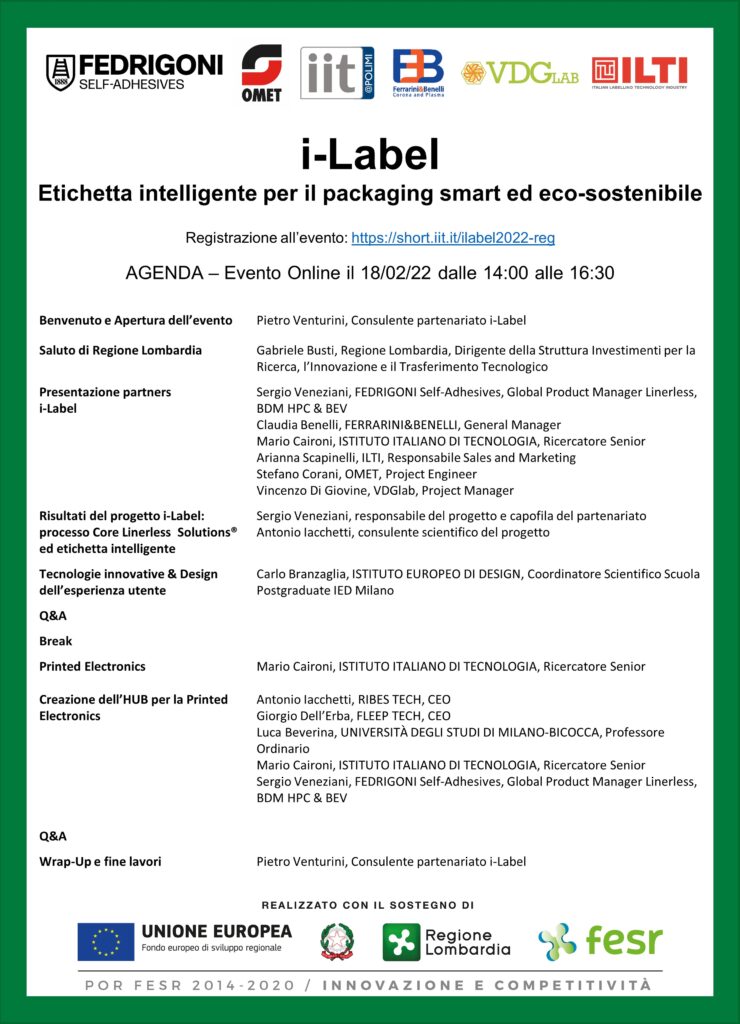 More info: https://www.openinnovation.regione.lombardia.it/it/b/18339/i-label- label-intelligente-per-il-packaging-smart-ed-eco-sostenibi